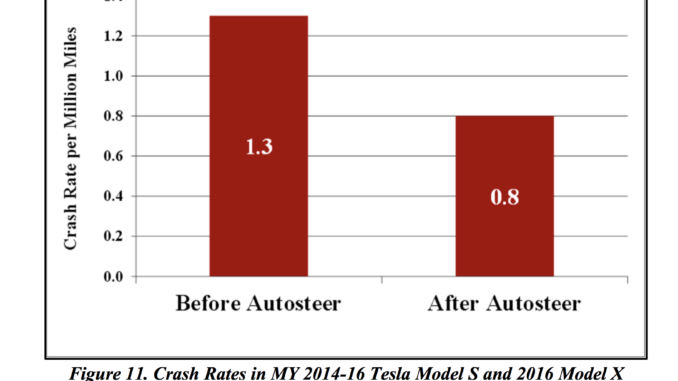 Autopilot Is Safe
The National Transportation Safety Board (NTSB) has ruled that Autopilot is safe. So safe, that it performs 40% better than the average driver. Tesla's Autopilot has been under intense scrutiny since a fatal crash occurred in May of 2016. The investigation into the crash turned out to be a positive for Tesla, once available data was poured over by the NTSB. They were able to compare and chart Autopilot's overall performance in comparison with their driver statistics.
The NTSB has refused to issue a recall, despite efforts by many, including Consumer Reports. They are, however, issuing a few reminders to Tesla drivers. The agency commented on the limits of automated cars, encouraging drivers to be cautious when using them. The NTSB sites rear end collisions as the main benefit of auto braking systems, rather than all crash scenarios. Drivers have a responsibility to be cognizant of their surroundings.
In a move to repair consumer relations after negative press, Tesla upgraded Autopilot this past November. The update has furthered their endeavors to promote safety. In regard to preventing the controversial first Tesla fatality, Elon Musk said about Autopilot's upgrade "we believe it is very likely that, yes, it would have". So is Autopilot now currently 50% or 70% safer than a human driver? We look forward to future findings.
Gigifactory Opens – Again
Tesla's new Gigifactory in Reno Nevada has just completed phase two and opened for production. The Gigifactory is being created in three phases. When the third phase is completed, Tesla plans to be the biggest lithium ion battery manufacturer in the world. The Gigifactory's recent expansion is crucial for the success of the Model 3.